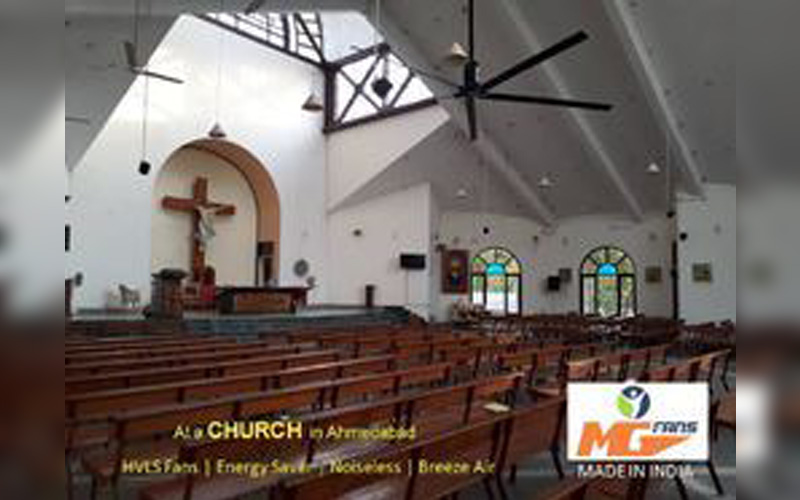 M.G Engineers is backed by rich industry experience and expert team that boast our reputation in the domain and have helped us become one of the noted Industrial Heavy Duty HVLS Fan Manufacturers. We believe in maintaining long-term and never-ending relationship with our clients and build the most innovative range of industrial fans used in several industries or applications. The technologies we use are indeed of good quality and maintain efficiency in our products.

Thus, our product quality and performances are unparalleled and highly customized to cater to client requirements as per their process. We are a trusted Industrial Heavy Duty HVLS Fan Manufacturing Company and our offered range is trusted by all our clients. When it comes to engineering or producing HVLS or other big industrial fans, we put our dedication and efforts to come up with an innovative solution that will add value to your process and make it far better for you to work on.

Our name is known in the industry as a trustworthy Industrial Heavy Duty HVLS Fan Manufacturer. You can believe our skills and technological experience and we promise that we won't dissatisfy you. Our range will meet industrial parameters and standards and able to give ultimate customer satisfaction. Send us your email or call on the given numbers to experience the excellence of our products.
We are leading the domain as one of the best Industrial Heavy Duty HVLS Fan Manufacturers. You can browse our product portfolio and choose the best product as per your industry preferences. With our manufacturing capabilities, we can to cater to your needs as promised. Contact us now to know more.