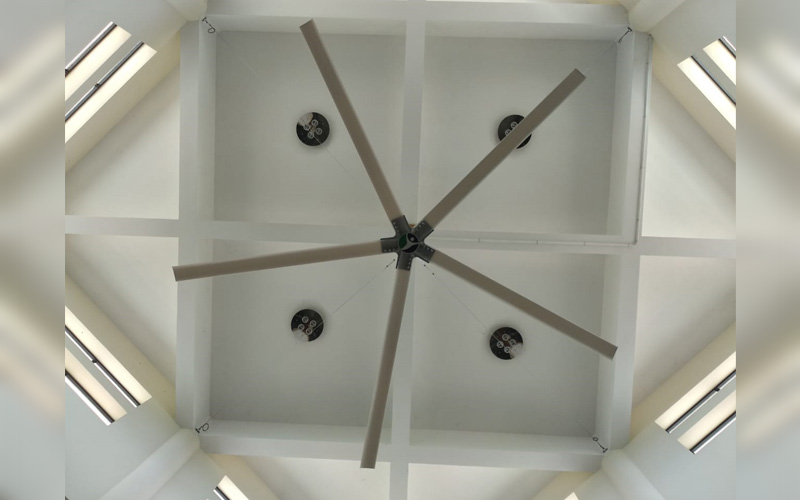 Agriculture industry also needs an upgrade for maintaining temperature and ensuring proper cooling within the facility. These are best for large barns, storehouses, stables, livestock, etc. for resolving problems like removing moisture, heat and smelly gases that could otherwise lead to poor health of caretaker and animals too. Air-condition is a costly choice and to beat that HVLS Fan For Agriculture would be ideal. M.G Engineers - one of the paramount Manufacturers of HVLS Fan For Agriculture in Ahmedabad would be the destination to reach. When you invest in such technology, you can rest assured as it will quickly pay for itself.
Why Choose HVLS Fan For Agriculture?
These fans cover a large area and spread air evenly to every corner possible.
Moves larger volume of air slowly without a harsh breeze, which ensure animals comfort and health.
Consumes lower power and much more energy-efficient and cost-effective than the air conditioner.
Don't only circulate air, but also distribute it more efficiently.
Ensure the safety of grains, agriculture equipment, animals, caretaker and more.
Keep the facility well-ventilated to prevent the growth of microorganisms and more, which could be otherwise harmful to crops or grains.
Order With Us Today!
We are one of the preeminent Exporters and Suppliers of HVLS Fan For Agriculture in India. If you want to buy Big Ceiling Fan, Contact us to discuss your requirements, we'd be happy to serve the best accordingly.