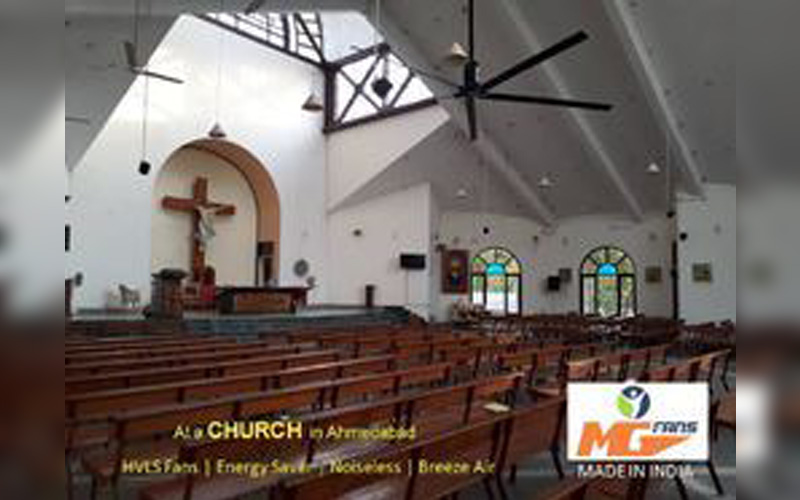 Industrial Heavy Duty HVLS Fans are making a revolution in the way large facilities handle the ventilation problem and challenges of air quality control. Known for outstanding performance and unmatched benefits, these fans are energy-efficient, reduce the carbon footprints and keep the facility running efficiently. M.G Engineers is one of the best Industrial Heavy Duty HVLS Fan Manufacturers in Ahmedabad. We ensure you of their quality and deliver innovative and advanced solutions as per your preferences.
Top Reasons To Invest In Our Industrial Heavy Duty HVLS Fans:
Easy to install, operate and maintain
Create a better workplace environment by providing even cooling
Moves warm air slowly and give moisture time to evaporate before it reaches the floor
Have good capability and efficiency to perform well in all conditions
Ensure better energy and money savings
Make facility more environment-friendly
Rough, tough and durable
Contact Us Now!
Our name is well-known among the top-notch Industrial Heavy Duty HVLS Fans Exporters and Suppliers in India. You can place your bulk orders from the website or call to place your order, we are right here to serve you. Contact us to know more about our Large Ceiling Fan.