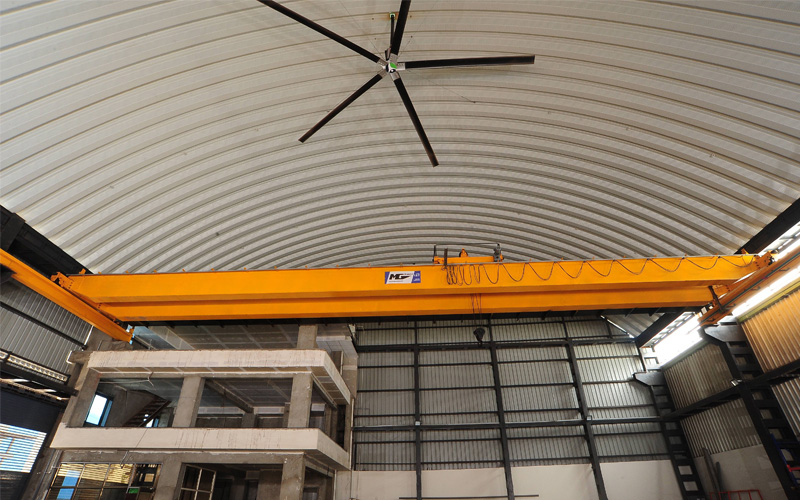 Maintaining proper ventilation is the biggest challenge for warehouses and manufacturing facilities. Therefore, one needs to invest in advanced and premium quality HVLS Fans that can balance out the temperature and spread air evenly to every corner. These fans designed keeping several challenges in mind and work well in all conditions. M.G Engineers is one of the best Manufacturers of HVLS Fan For Warehouse in Ahmedabad. Our HVLS Fans are efficient and known for their sturdy design, durability and performance.
Benefits Of Installing HVLS Fan For Warehouse:
Adjust the temperature and remove excess humidity.
Improve productivity by offering comfort.
Cost-effective and designed to consume low energy, which eventually lowers electricity bills.
Help dissipate moisture and disperse concentrations of airborne contaminants.
Kicking moisture out of facility also ensure better health of employees.
Most efficient air management systems.
Has a very long lifespan and work well even in challenging conditions.
Suitable for use in a logistic facility, production unit and warehouse.
Drop Us Your Details!
Our name is well-renowned among top-notch Exporters and Suppliers of HVLS Fan For Warehouse in India. If you have any doubts about HVLS Ceiling Fan, feel free to call and speak with our experts.